On login, an applicant or supplier will typically see a page of user instructions before arriving at the Main Menu.  A typical Main Menu looks like this:
By selecting "Create New Part", the user will arrive at the "Create" page, that will list all required Parts of the application, and enable to applicant to create and complete each one sequentially.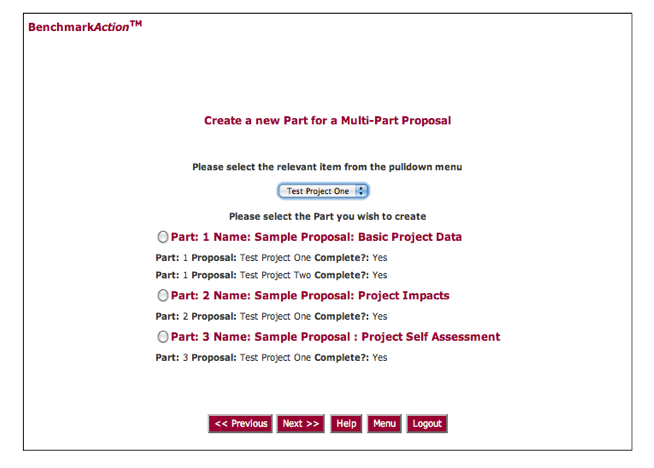 The applicant may also choose to Finish Incomplete Parts, or Update Completed Parts.
Having created a Part, the system will lead the applicant through a series of screens that specify the information required from the applicant.  A wide variety of question formats are available, including including text, textarea, dropdown menu, multiple select boxes, single and multiple select checkboxes, mini-spreadsheets for entering quantitative data such as a project budget, and language ladder selections. The system also can enable uploads of supporting documents.
Applicants are normally provided with access to a full set of questions linked from the instructions, to enable them to prepare their responses in advance.